Regular price
Sale price
$5.55
Unit price
per
Sale
Sold out
Share
White Candles Use: 
Protection, New Beginnings, Purity, Truth, Peace, Harmony, Calming the Mind, Use to call on lunar or Goddess Energy
Red Candles Use:
Lust, Potency, Stamina, Attract New Sexual Partner, Improve Sex Life, Good Luck, Confidence, Willpower, Strength, Courage, Determination
Orange Candles Use:
Intellect, Good Luck with Career, Networking, Legal Affairs, Joy, Stimulating Energy
Yellow Candles Use:
Intelligence, Focus, Learning, Mental Blocks, Wisdom, Clarity, Confidence, New Ideas, Logic
Green Candles Use:
Money Magic, Good Luck, Earth Magic, Prosperity, Success, Health
Blue Candles Use:
Emotional Healing, Communication, Creativity, Focus, Justice, Inspiration, Harmony, Piece of Mind
Purple Candles Use:
Psychic Power, Opening of the Third Eye, Meditation, Wisdom, Divination, Deepening Spiritual Awareness and Knowledge
Pink Candles Use:
Unconditional Love, Romance, Affection, Warmth, Joy, Friendship, Self-Love, Happiness, Forgiveness, Reconciliation, Intimacy
Black Candles Use:
Protection, Repelling/Absorbing or Banishing, Negative Energy or Hexes, Putting an End to an Unhealth Situation
View full details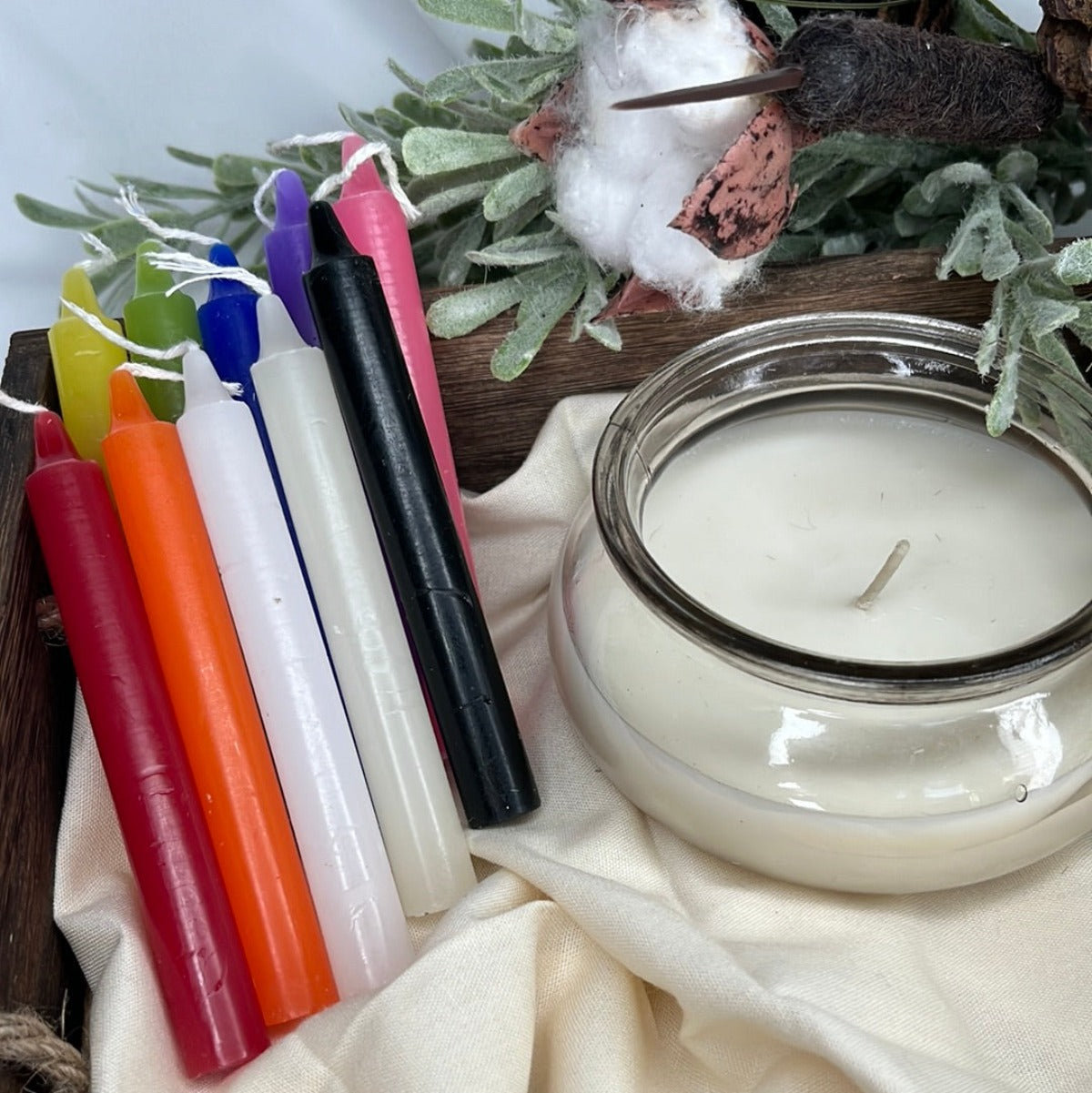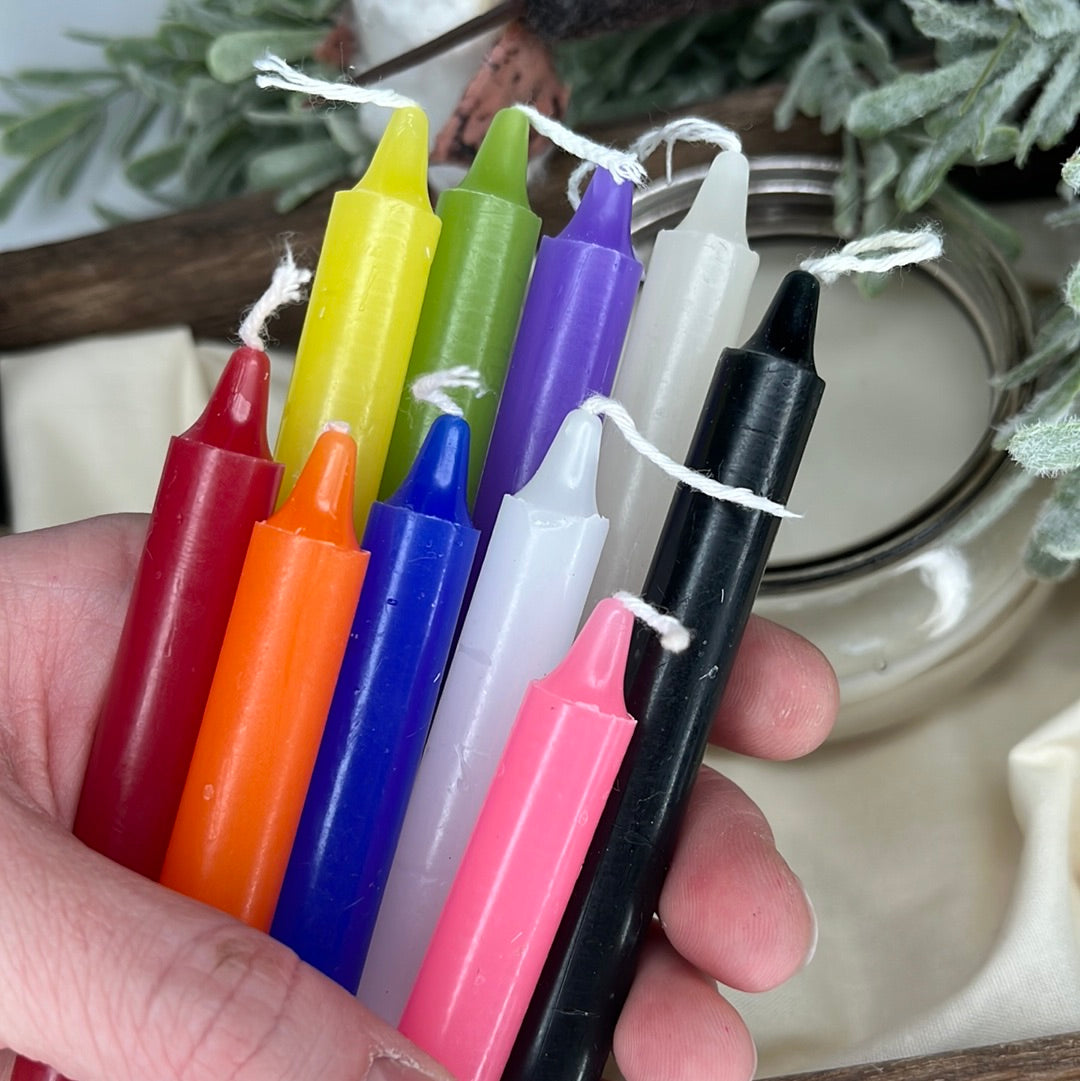 Customer Reviews
09/19/2022
Perfect for refilling my witchy supply chest!
I haven't had the opportunity to use them yet (cute packaging, btw!), but I can say that the circumference of the candles are smooth and pristine, which is helpful to my practice!
Shipping

All orders are Priority Shipping

Estimated Shipping & Processing times:

Processing Time: 1-2 business days

Shipping Time: 2-3 business days

Returns

If for any reason you are not happy with your purchase, you may return the item(s) within 30 days of receiving the order. If the return is due to anything other than shipping damage, the customer is responsible for the return shipping cost.

Mystic Crystal Dream will not allow returns if we do not receive an email with a photo and description explaining a valid reason for return. Ultimately, it is up to our discretion to issue a return or refund.